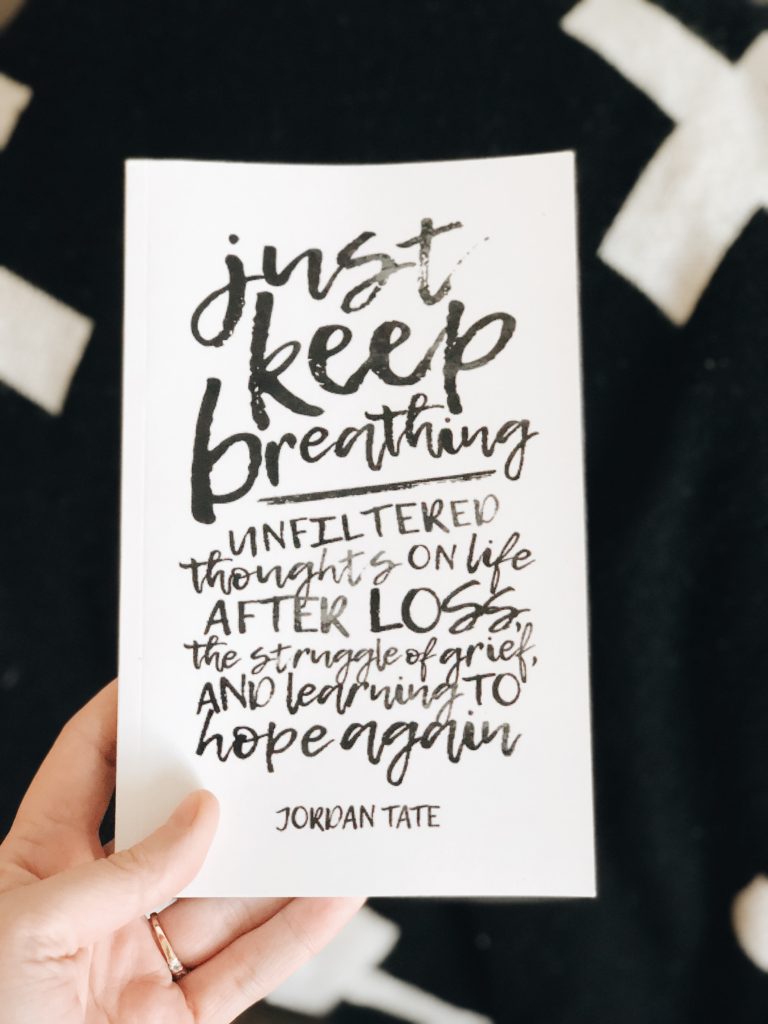 I was startled away from a sink of dishes the other morning due to a sudden eruption of tears from my two-year-old. I knew the cry that filled the home, it was a cry of pain. I quickly ran to find my boy and realized when I did that he had slipped running and landed on the ground, his bottom lip swelling from impact.
I swooped him off the ground and began to soothe him. He's two, so I knew there wasn't much I could say to ease his mind. So in his hurting I sat and held him. There were little things I did for him to try and bring him back to a place of peace and comfort; I kissed his face and examined the hurt area to see if he needed extra care. I applied ice and offered him his favorite drink to help calm him. Nothing else mattered to me in that moment but ensuring that he felt loved by me. I knew he was going to be okay. But he didn't.
What I did not feel compelled to do in that moment was examine with him all the possibilities that led to the fall. In retrospect, I'm sure there were many factors involved: how fast he was running, if there were toys in the way, if he wasn't watching where his feet were headed, or if he simply lost his balance. In those moments of sobbing and tears, I knew that no explanation or theory or game plan for avoiding another fall would soothe the hurt he felt in that moment. I knew I simply needed to sit with him in it until he felt more at peace. I needed to sit with him until the crying subsided.
Leading up to the release of our book, I'm getting asked often what it's about, and the best response I can give is that it's about the time we fell and the time we were hurting and the time we were sitting in tears and in pain, and the time that we were being held but at the same time unsure of  if and when we were going to be okay.
I read so many books during my pregnancies and through the loss of my first two children where there would be an introduction of great pain and tragedy, and then at the chapter end things would be looking hopeful. And the rest of the words would attempt to add value to the suffering to somehow force me into a place of heroic martyrdom instead of the disorienting struggle of grief. And I don't think there's anything wrong with that. At all.
But as I read, I wanted to know about the time before they saw the light at the end of the tunnel? What was it like before that? As I read the words, my brain and heart were unable to compute if I was ever going to be okay again. Was I the only one? What was wrong with me? Why couldn't I muscle past the ache and the wounds and the anxiety and the sadness and just believe I would be fine?
Unlike a swollen lip that fades in hours or a day or two, our pregnancies continued on day after day for months while our children's death sentences loomed over us. We spent five months leading up to the birth of our first daughter in pain and grieving, unsure if she would be coming home with us. And then we did it all again nine months later. What about those days? What about those months? What about the sleepless nights and the anxiety filled days and what about those moments when I had to keep going to the grocery store and paying my bills and existing in my community during it all?
Unlike that swollen lip, our birth stories are riddled with trauma and heartache, but the heartache didn't end when we left the hospital. What about those days? Those hours, those moments, those weeks where we couldn't see the end of our pain anywhere in sight.
I wrote this book in the midst of the pain. I wrote it when I wasn't sure how I was going to make it out. I wrote it when I had five hundred questions and no answers. I knew I was being held the whole time. I could feel it. But it didn't make the hurt go away.
I wanted every reader to know that I was there to sit with you in the pain. I wanted every word to feel like an embrace, but an embrace that didn't try to solve the puzzle of why crappy things happen. An embrace that didn't offer a ten-step plan to feel normal again. Yes, there are things we can do for one another in our pain to ease the burden, but I wanted you to know that we're in this thing together for the long haul, not in the offering of fleeting condolences but in the commitment to hold you in the midst of heartache and let nothing else matter. Until. You. Are. Okay.
Even when you were never sure if you'd actually be okay. Especially then.
---
You can purchase "Just Keep Breathing, Unfiltered thoughts on life after loss the struggle of grief and learning to hope again" on Amazon. 
Or buy it from Westbow Press.