Today is a big day. Not only is it the start of Adoption Awareness month, but I am so thrilled to introduce you to Ashley Mitchell of Big Tough Girl. I found Ashley on Instagram when I started my own adoption. I was so thankful for her vulnerablibity of stepping out daily, reliving her pain of placement to help others going through the same decision, and helping adoptive families understand where birth moms are coming from. I started listening to her podcasts and tuning into her Periscopes to hear what she had to teach me about her experience as a birth mom. There was something so compelling about Ashley. She was bold and brave, but warm and welcoming. I love her heart not only for birth moms but also for adoptive families and adoptees. She continually is fighting and craeting new programs to create better more holistic post-care for birth moms/dads – which is so very needed. A few months ago, she "liked" a Kindred + Co. Instagram post and I was so thrilled that somehow she found us. Although, I want Kindred to represent the entire adoption tridad, I knew when we started that I needed to start with who I knew and that happened to be pridominatly adoptive parents. After Ashley "liked" one of our photos, I immediatly opened an email to tell her how much I appreciate her and she if there was any chance that we could dream up something great together.
Exclusive Partnership with Big Tough Girl
Today, I am so excited to announce that Kindred + Co. now has an exclusive partnership with Big Tough Girl! When you order one of our custom profile books or purchase a profile book review, Ashley will join on our book making team – giving invaluable insight from a birth mom's perspective, I am thrilled that Kindred + Co.'s adoptive families will be able to learn from her the way that I have.  To read more about Kindred + Co.'s modern adoptive profile services click here. Now, enjoy our guest post from Ashley Mitchell of Big Tough Girl
I Pick You, By Ashley Mitchel of Big Tough Girl
I will never forget the 24 hours that brought me to his family.  I had butterflies in my stomach as I sat at my kitchen table and looked at the stack of profiles that laid before me.
I remember thinking "this process is the biggest bunch of bullshit I have ever had to do in my entire life."  
50 families, 50 couples, 50 potential homes for my unborn son.  And I had to pick 1. 
I remember these thoughts running through my head: "How do I even start to narrow down the stack?  How do I know what is real and what is not?"  "How do I deem one family worthy of a child and another not?"  I never wanted that kind of power, I never wanted to have to make this decision.  "I hate EVERYTHING about this!"
When I found myself in an unexpected pregnancy there were a lot of things to consider, a lot of decisions to make, some small and some LIFE-CHANGING.  
Second to making the decision to place my child for adoption the biggest decision I would have to make was choosing a family.  
When I first talked with Hannah of Kindred + Co.  I knew I wanted to work with her.  I am a HUGE advocate for the adoptive parents.  I honor my son that I placed deeply, more than people may ever know and if I honor him then I have to honor them…they are a package deal!  I questioned my role and what I could bring to the table with Hannah and her amazing group and the more I thought about it the more I knew deep in my heart that even though I will always champion women to parent first, that adoption is an OPTION.  It is the option I chose and that I live with every day of my life.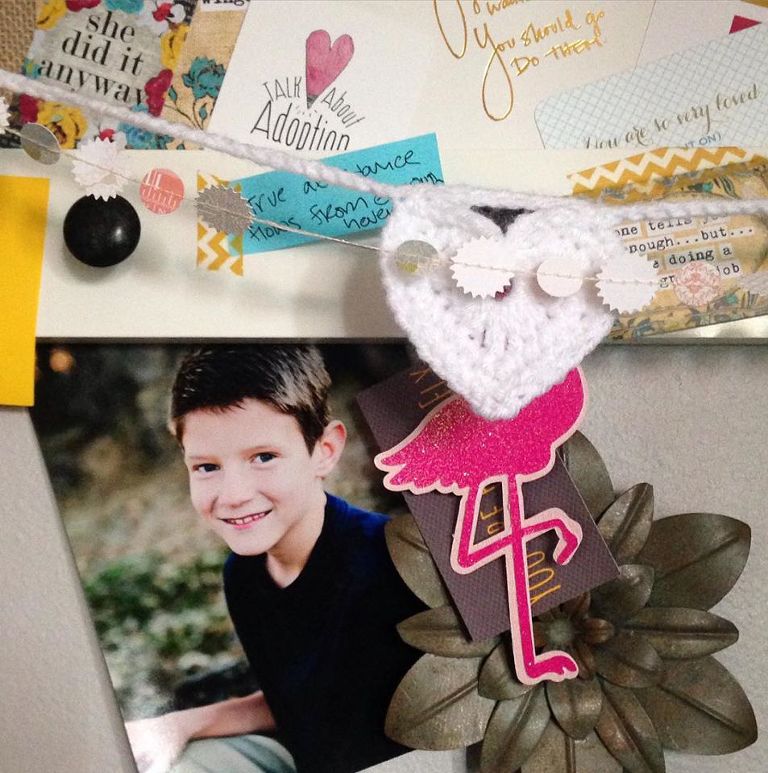 I am joining the Kindred + Co. team to give a needed perspective to the profile book process.  It's so hard not to show all the beautiful sides of who you are but the truth is, an expectant parent is looking through those pages to find family, to find a future and to find hope.  Not just for the life of the child but for him/her.  Open Adoption is possible if done well right from the start, and it begins with sharing your soul with an expectant parent that is giving his/her soul to you.  I am so honored to be partnering with Kindred + Co families exclusively in hopes to help them better express who they are, who they hope to become and connect with the expectant parent through the pages of their profile books.   
I am so honored to start this journey with all of you, to help bring a new perspective to your profile books and to help jump-start this amazing relationship with an amazing new family that will be colliding with yours.  
When I finally narrowed my giant stack down to two people I walked down into my bedroom and I stared at the pages.  I studied the faces and the stories and the hopes and dreams that were being poured out on the pages.  Both families were so very different, but both families had the same burning desire in their hearts!  They needed me, but more importantly I needed them.  I always knew that I wanted to be a mom but the picture changed when I found out that I was pregnant. It took a very long time to come to the decision to place my child but at the end of the day there were so many things that I believed with all of my heart that matter when it comes to family. They were willing to sacrifice everything for this child.  
I cried over their faces, I cried over this agonizing decision, I cried over the "what-if's", I cried and I prayed and I cried some more.  I knew that God had showed his hand in the abortion clinic, I knew that this little boy was meant for more, and I knew that I had a decision to make…and I prayed for clarity.  I prayed that I would wake in the morning and that I would know, that I would have peace in their faces and in their stories and that I could move forward with this process.  
The next morning I woke in great fear and anxiety.  I knew I had to roll over and pick, I knew that if I didn't, I would go crazy for the next few short months before delivery.  I needed a face and a heart and a connection to get me through this process.  I wanted to know them and ask questions and connect so that I could be sure, as sure as you can be in this situation…I don't think you ever have 100% clarity with this kind of thing, you trust and you hope and you jump.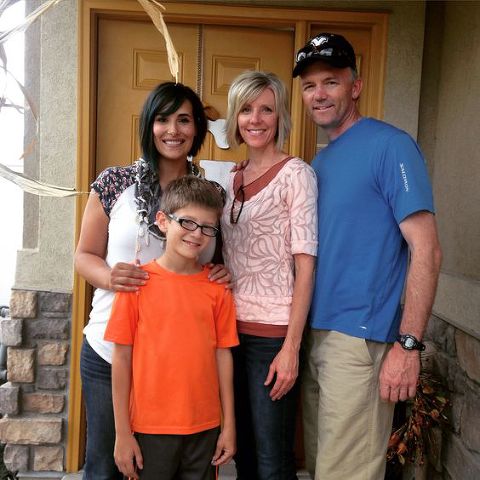 That morning I gathered all the courage I could, I could feel the fear running through my body!  I rolled over and saw their faces and I knew.  One went back in the pile and one received a notice that they were going to have a baby boy.  And just like an invisible string tied us together.  I still feel the pull, almost 11 years later and it is as strong as ever!