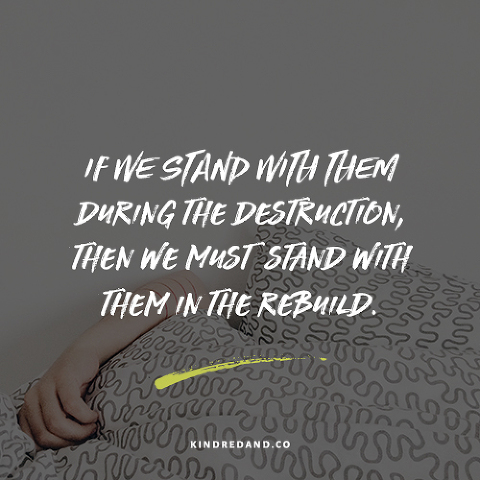 " The pain doesn't stop because we are more educated, but the healing can become more effective."
– Ashley Mitchell, President Lifetime Healing, LLC
---
I never wanted to hold him after he was born.  I thought "if I hold him I won't ever be able to let him go, I will be too attached."  You want to know something funny?  I was already attached.  When you carry a baby to term, when you are the life source for that unborn child, whether you wanted this or not, you are attached!  Before I could stop myself, I leaned up toward the doctor to take that tiny new baby boy into my arms.  That sacred sound.  That first cry of my son. It is a sound I will never forget. And I know that on the other side of the door was his mother, and she wept.
At the age of 25, I found myself in an unexpected pregnancy.  I was alone and terrified.  The only reality I could grasp was that I pregnant and I needed to not be pregnant. There was only one way I knew how to do that. A fear based decision. Abortion.
As I sat in the clinic and waited for the results of my ultrasound I remember every inch of my body screaming, get out!  I couldn't be here, but I couldn't move.  I was glued to that spot.  This was my new reality.
I couldn't face society with an unplanned pregnancy.  I couldn't destroy my family with an unplanned pregnancy.  I was broken at what I was willing to consider, to sacrifice out of fear and protection for my loved ones.
The nurse said something that changed the course of my life forever, that changed the very identity of who I am today.  "You are too far along and we can't help you."
I walked out of that clinic and never looked back. Adoption became my option.  
I never had 100% clarity that what I was doing was right.  I don't know if that is ever possible.  I think you do the best you can with all the information in front of you.  There are always forms of coercion, there are always mis-steps, there are always going to be options.  For me, I made a choice based on the circumstances and the education and I live with those consequences every day, for the rest of my life, good and bad.
You prepare yourself for the days ahead.  You read and you listen and you ask questions.  You study the "medical" process of giving birth and you are proactive in your potential emotional outcomes.  But nothing can ever prepare you for the reality of what is ahead.  
As I prepared to leave the hospital after spending three sacred and amazing and devastating days with my son it was time to say goodbye.  Say goodbye.  But he was still alive, he was breathing and healthy and perfect.  Grief.  Pain. Trauma.
As I walked down the hall of the hospital I was empty and broken.  My father was carrying most of my weight as I leaned into him.  And then I saw them at the end of the opposite hall.  Celebrating, laughing, bright balloons and joy.  I felt as if my son had died on one end and on the other, a celebration of life.
That is adoption.  Great love and joy built from great loss and brokenness.  
I spent the next years of my life in a limbo that about killed me.  Everything about me had shifted, the very identity of who I was.  I couldn't go back to my old life but now I was a mother without a child, that ambiguous loss and grief kept me stuck in my own personal hell and I didn't know how to escape.  No one was talking to me, no one was helping me to understand my emotions, my regrets, my loss.   Why was no one talking to me?  Why were they so afraid to see what was happening to me?
For me, the answers came at a tragic cost.  After years of self-destructive behaviors and carelessness, I almost lost my life.  And almost cost another their life.  After a week of lock-down in a mental health facility, time in jail and lots of counseling the fog started to lift.  I had a name for what had happened.  I had answers on how to cope.  I had clarity and forgiveness for myself and for others.  
I am a birth mother.  I am a birth mother forever.  He is a part of me and I think about him every single day of my life.  I am learning to coexist with the pain and grief every single day of my life.  The grief doesn't get smaller, it doesn't go away.  But I have grown, learned to make room for it, learned to have a healthy relationship with it and I respect it.
11 years post placement and I have changed so much.  I have talked with countless women that have shared similar paths.  That wished so deeply that there would have been something available to help them, something that could have helped them heal and cope in healthier ways.
That is why I created Lifetime Healing. Lifetime Healing provides support and empowers adoption agencies to give birthmothers the type of post-care they deserve. To walk with them through their grief, not only in the first six months after placement but whenever they need it. To raise the bar and set the new national standard for post placement care.  Women are going to choose adoption, and when they do they will need support for life.  We don't ever just get over it.  
Our call to action?  We invite you to share Lifetime Healing, LLC with the agencies, law groups, hospitals, parent resource centers and other adoption professionals in your area.  We hope to see this curriculum available FOR ANY WOMAN that chose or that will choose to place her child(ren) for adoption. If we are going to stand with these women during the destruction, then we must stand with them in the rebuild.  No woman should be left to grieve on her own.  Isolation is the destruction of the human soul.
I believe that adoption can be done well.  I am blessed, after many years of darkness, to be in a respectful and honest open adoption relationship.  Just like any other relationship in my life I work at it.  We have hard conversations, we respect boundaries and we learn to compromise and remain flexible.  We understand our rights, roles, and responsibilities.  We understand that our son matters, his voice matters and we will continue to do things to honor his needs and desires, even when it is hard, even when it hurts.
I will never stop loving and hurting and questioning and wanting and needing and growing and becoming.  I am a birth mother forever.  Stand with us so we can stand with others to provide a lifetime of free post placement care.
Adoption is truly the most complex and beautiful thing that I have ever had the privilege of being associated with.  I will never stop fighting for best practices and higher standards.  Join me won't you?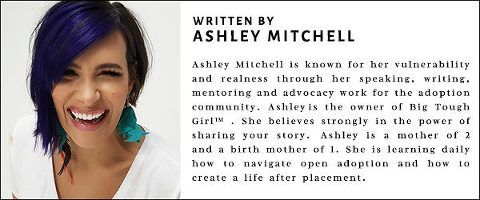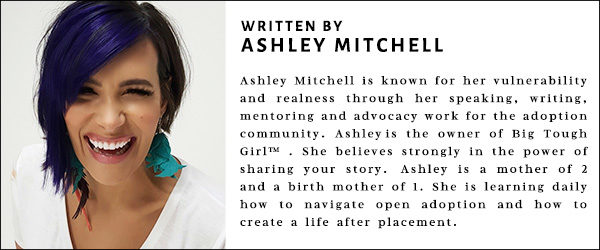 SaveSave
SaveSaveSaveSaveSaveSave