We are so excited to introduce you to Kim and Ryan, our November Featured Waiting Family! Yesterday we launched our new Kindred Kids shirts, which will be available for 18 more days – when you purchase a onesies or a toddler tee, proceeds will go back to helping fund Kim and Ryan's adoption. We love partnering with waiting families and sharing their story!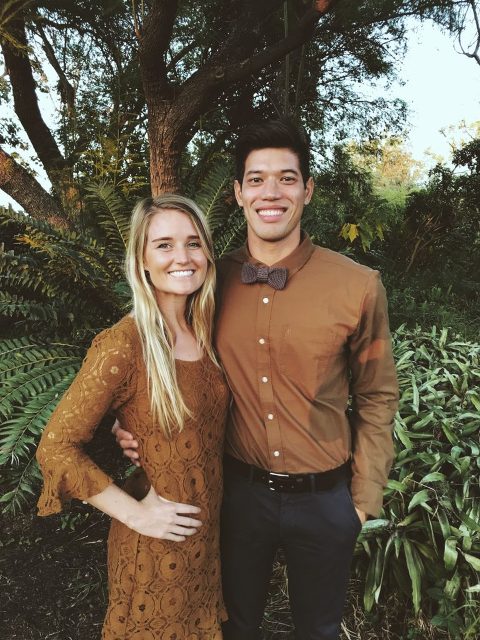 We asked Kim to share a little bit about how they got here!
Like most couples who start the adoption process, we started this journey with no clue of how to begin or what to do. We took one step and day at a time. We are now finished with all of our documents for the home-study. Hallelujah! The stack of documents seemed insurmountable… but jumped in and completed most the paper work in 2 weeks! Most of our "to-do" lists have been checked off, our i's have been dotted and our t's crossed. Now we get to settle in for the winter with our pumpkin spiced lattes and brisk sunset walks on the beach. While we wait to get that call that we have been praying for. The call to meet our child or children.
For those of you who don't know our story, here is a little snapshot on how we arrived here. We have been married for almost six crazy years! I met a boy with coke bottle glasses and long, unruly hair at a Superbowl party who is now my husband. Sometimes I feel like I am living a dream. How did I get the chance to be with this guy who brings me coffee in bed? Thank the Lord we got married and we both gave each other a shot. There have been so many fun times that we've experienced over these last few years. But, at the same time, we have been through some major tragedies, loss and many miscarriages. I would not want to go through this with anyone else.
Adoption has always been on our heart when dreaming about what our future family was going to look like. I remember every few months Ryan meeting someone who adopted or the conversation just starting up out of nowhere. When I look back it is like we were going around a merry-go-round. My biggest concern was that I wanted to adopt from a healthy place. After going through our last miscarriage, we realized that we are never going to be fully healthy. I remember Ryan looking at me and saying, "Kim, we are ready." I am not going to say that I am not terrified because I am. At the same time, I know that we are ready. In the areas that we are not ready, I believe that God will give us strength. From everything that we have gone through we have been prepared and molded for this moment.
To learn a little more about Ryan and Kim and their story, watch their video here! Or following along with their adoption blog here.
---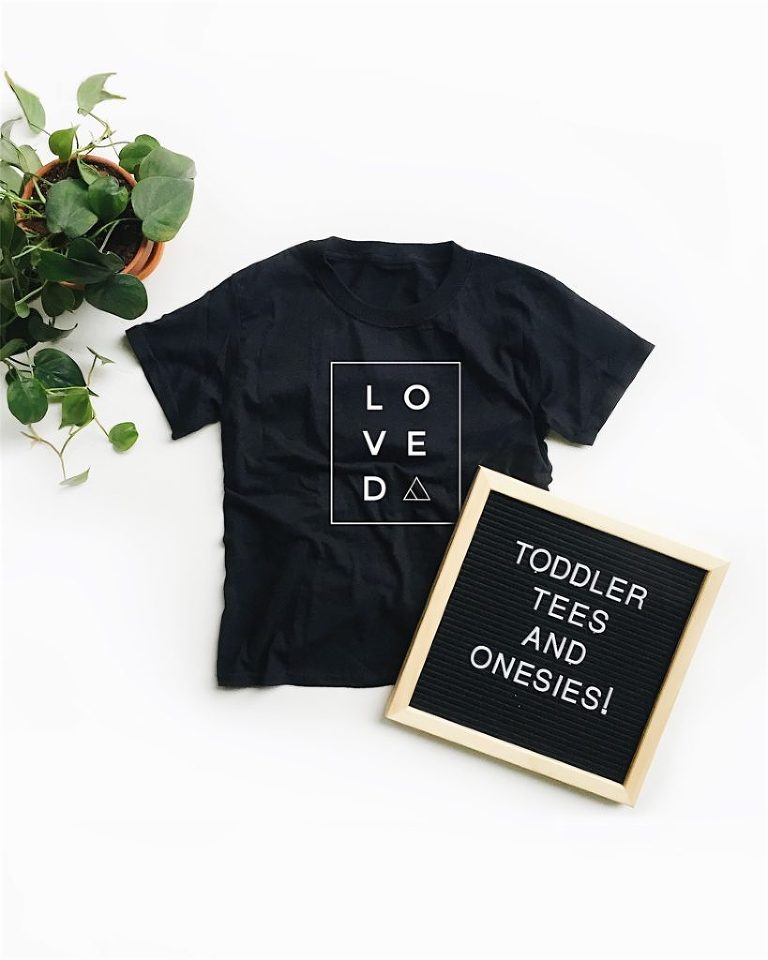 We are so excited to be celebrating National Adoption Month – and we hope you will join us by purchasing a Kindred Kids tee! Purchase a shirt for someone you know that is adopting, for your niece, nephew, son or daughter! We loved the simple message of LOVED for these shirts because of the wide community of people that come around an adoption – birth families, adoptive parents, friends and family. These kids are love deeply!