Most days when I look at my twin girls, I am still in disbelief that they will call me mom and that Josh and I have TWO kids. We are entering a season of lots of memories of our adoption story. One year ago, this week, my husband and I publicly announced that we were adopting with this video:
This video was the beginning of the craziest ride that we have ever been on. We talked in the video how we felt like we had been called to "something bigger" that we "we didn't know what was coming, but that it was going to be good" and that we knew our story would be big and that it would crazy (and it did not disappoint). The rawness of the adoption process, the ups and downs, the waiting, the days that seem silent, and the days that are overwhelming seem like they were just yesterday, and in another way, so far behind us.
The past six months of having our girls home have flown by.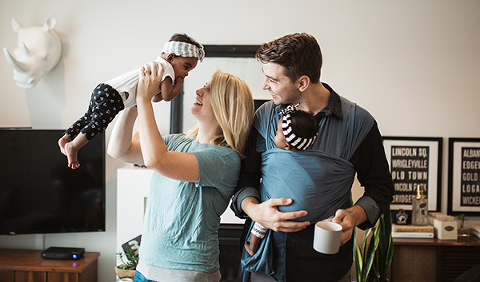 I thought that I would share three things that I have learned since starting our adoption a year ago.
COMMUNITY IS EVERYTHING
I am still humbled and forever grateful for the friends, family, acquaintances and strangers that came around us to make our adoption a reality. Not a day goes by that I don't look at my girls and think of the endless network of people that loved them before we knew them. Adoption can be lonely. You can get a lot of negative feedback. Push back on fundraising, on transracial adoption, on adopting first, on adopting at all. It can be hard to hear and it can derail you from what you are called to do. So, my advice is to surround yourself with people that can walk the road with you, that that encourage you and be your support system. Seek out those people. Be vulnerable. Have those hard conversations but also know that you are right where you should be. A huge reason I started Kindred + Co. was to give that support community and resources to those that might not have it.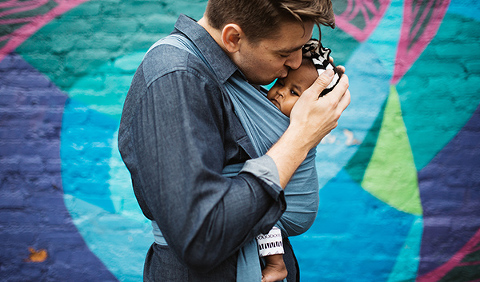 STORIES ARE POWERFUL
Josh and I chose to share about our adoption publicly, and carefully. Mostly through social media. I know this is not a comfortable place for everyone. But there is something so incredible about adoption stories. And I think there is power in sharing them. It's easy to only show the beauty of adoption – but the most beautiful stories are the ones that show the ugly, the hard, the messy with the joy, beauty, and excitement that always come together in adoption. Every adoption is unique and has something to teach us. And there is still a lot of work to be done in the world of adoption. There are broken systems, poor post-care for birth moms, and unethical agencies. Sharing what you learn can help others, and can bring change where reform is needed.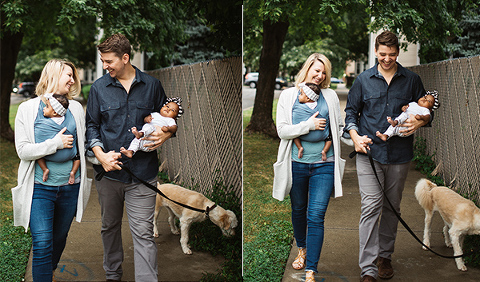 DON'T WISH THE WAIT AWAY
The truth is, some days I miss "the wait". Now, before you stop reading, as I would if I was still in the midst of the waiting days, don't give up on me quite yet. Don't get me wrong, I can't imagine life without my twin girls and never would want to go back to life without them, BUT there was something special about the wait – about not knowing where your story will go, waking up every morning and wondering if that day will be the day that a "situation" comes up that you can't help but run towards – with all your fears and excitement. The wait is part of the every adoption process and it brought me closer to people; to my husband, my friends, my family, and to the work that God is doing. The adoption wait can be a challenging time, and when you are in it, you just want to see the end. On the hard days, I would remind myself of the promise that our baby (or babies!) would not pass us by. If you are in the adoption wait, don't lose hope, don't give up. Your day is coming and I promise it will be better than you could have planned or dreamed up.
---
Today part of our adoption story is over on The Archibald Project. Make sure to head over to their blog and read about what it was like when we first met our girls. Also get information on their partnership with Solly Wraps!
All photos in this post taken by Whitney Runyon of The Archibald Project.