As I write this our daughter, Luca, is running around the house singing and playing and dancing. I look at her and could not be more sure of God's remarkable plan for our family. 4 miscarriages, countless tests, too many doctors, all led to her.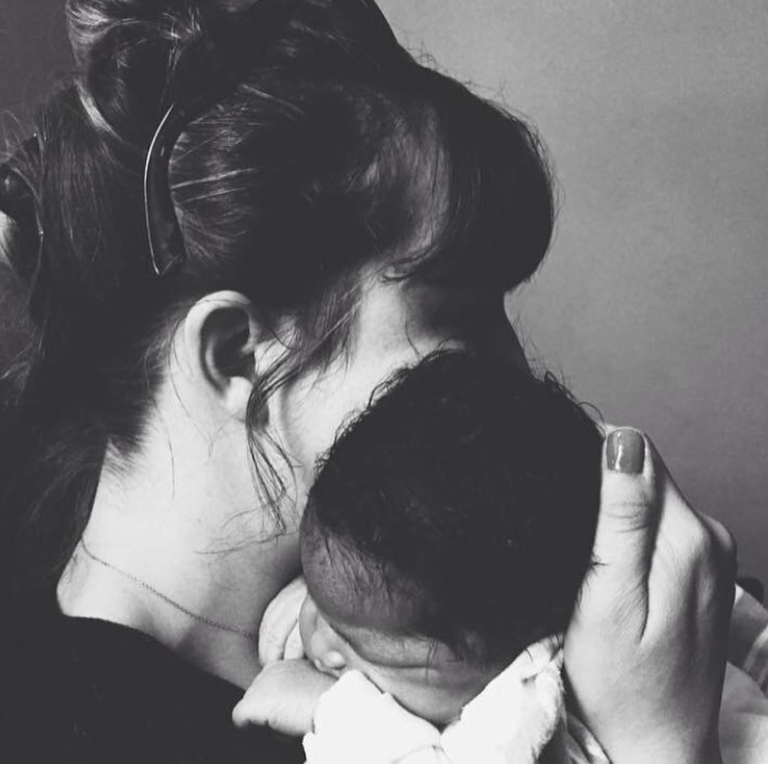 I never have felt like God wanted us to experience those pains but knew He could create beauty from ashes and had we not battled infertility for years this girl would not be part of our family and that to me is unfathomable. But the truth is, there are days the reality of infertility still stings, even though my heart is full with so much gratitude for the gift that adoption has been for our family.
There are days that I need to step away from Facebook because the pregnancy announcements hurt. Joy for my friends coupled with jealousy because that will never be my story.  Days that I find myself fighting back the tears at the community pool or Target because in my mind EVERYONE IS PREGNANT. The reality is, I will most likely not experience being pregnant or bringing a child into this world. Some days that reality is easier than others. And the thing is that's ok. It's ok to have good days and it's ok to have bad days. It's in that healthy balance of good days and bad days that you fight your way through the journey to your family. Whether it's giving yourself one more shot in hopes of that miracle baby or filling out one more piece of paperwork in the adoption process. You do it because you know that in the end, when you hold that baby in your arms, it will all be worth it and it will all make sense. Adoption is something we always planned to do and infertility isn't something we planned on doing.
Adoption doesn't make the pain of infertility go away and infertility doesn't make adoption any less wonderful or important. Giving up on a dream is a grieving process and sometimes it leads you to a different dream. Just because I mourn the children I'll never be able to carry doesn't mean I don't cherish the gift of adoption and the child I carry to bed each night. So for those mamas out there navigating this tricky and wonderful and confusing and joyous and complicated world that is adoption after infertility. Know you are not alone. There are people who understand your feelings, your pains and will help carry you through it.