My husband and I entered the adoption world blind. Scared. Alone. Uneducated. Fearful. Excited. Apprehensive. We did not know anyone who had adopted. We didn't know anyone looking to adopt. We only knew one person who placed before. Every time we spoke about adoption people would ask about surrogacy as an alternative option. At times I felt very empty and other times I felt naive about how our story would unfold. Since my husband wasn't exactly on board right away, I began to look around on Instagram for stories told. I was searching for hope and searching for comfort. I was seeking for stories of both failures and success. I wanted to find proof that these journeys are guided by God with faith restored… for myself and for my husband.
I found accounts that I was immediately drawn too. Families like mine, some not. Some of these families were local but some 1200 miles away. We all had different reasons for adopting, different visions of how we were growing our families. I read of different preferences each family specified or didn't specify. I saw babies and their birth families entering these lives of adoptive families as if they belonged together the whole time. I encounter families who felt lead to different races and ethnicities. Some families choosing foster care first then hopes to adopt. Families who chose private lawyers versus national agencies. Some of these friends reached out to me publicly and some preferred to stay private.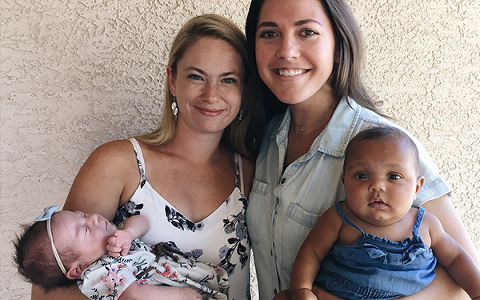 The further we got into the process the closer I became to finding my adoption tribe. My adoption tribe consists of adoptive parents with and without kids, birth mothers although I still have hopes to connect with birth fathers. Adoptee's are part of my adoption tribe. This tribe has turned strangers to friends to families. There is no way I could have gone 7 months and beyond without these individuals and their families. We have connected on levels that are so scarce, so sacred. I have learned to open my heart and mind further by meeting these individuals. The complexity and uniqueness of all of our stories have connected us on levels that others peers and relatives may not quite understand.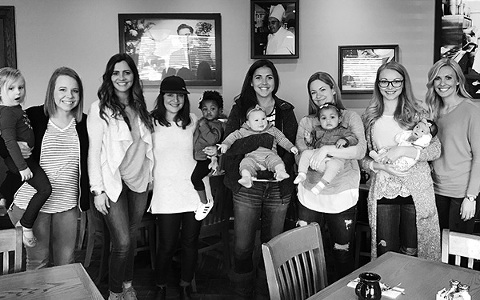 Recently I met with a group of ladies, all who I met online. Sounds silly, I know, but I won't be surprised if we all think the same thing. We all come from different parts of the process- in the middle of home study, three-year post placement, and recently matched with babes coming in next month or so. We didn't skip a beat and immediately started sharing stories that we may not share with the world outside of adoption. It was so comforting when I kept hearing the reassurance, "this is a safe space" around the table of 7 ladies. During the 2 hours we were together, I felt like I knew these women my whole life. I felt connected to each one for different reasons. I didn't want to say goodbye but I knew that we are forever intertwined even if it remains through pictures.
I know we meet people in the oddest places and sometimes we are just supposed to be in their lives for a season. The friendships I have made in this community are solid.
Raw.
Real.
Because this journey has so many high highs and the lowest of lows, we are better together.